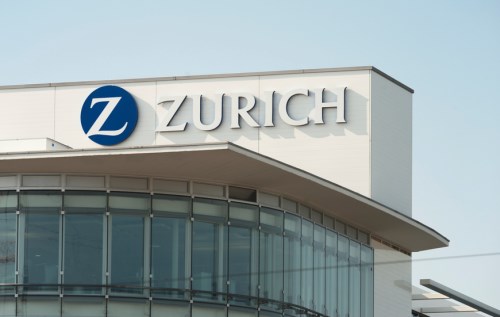 Zurich set to knock Berkshire Hathaway out of deal
Zurich Insurance Group is to expand its global capabilities through the acquisition of Australia's largest travel insurer.
The Swiss-based insurer will pay $551.16 million for Cover-More, adding to the insurance assets it acquired in Australia earlier this year from the Macquarie Group.
Reuters reports that Cover-More agreed a new underwriting deal with Berkshire Hathaway just last week but if the Zurich takeover completes, a contract clause means it can cancel the agreement as Zurich would underwrite the firm's policies.
 
Aegon exec names as new NAIC chief
The National Association of Insurance Commissioners has named former Pennsylvania insurance commissioner Michael F. Consedine as its new CEO.
He is currently senior vice president and global head of government and policy affairs for Aegon, the Dutch-based global insurance and asset management firm which includes Transamerica Corp. among its subsidiaries.
"My experience as an attorney, insurance commissioner and executive will provide a solid foundation as we advance the work of the NAIC to safeguard insurance regulation and protect consumers," Consedine said.
He will take up the role in early 2017 and will lead the NAIC's Washington, D.C. office with primary responsibility over state and federal government affairs and international activities.
 
Insurance professionals step up Christmas charity efforts
Insurance professionals across America continue their long tradition of helping their local communities with charity events and appeals, especially in the Christmas season.
In Florida, People's Trust Insurance has set a new record for its support of the US Marine Corps Reserve's annual Toys for Tots appeal. The insurer has been part of the drive for 6 years and has this year surpassed 2015's record-breaking 300 donations.
"Though we are a statewide company, Broward County is our home, and we're so proud of the way this community pitches in to help less privileged children feel the spirit of the season," said George Schaeffer, the company's Chairman and Chief Executive Officer. "Bringing people together for a larger purpose is what the holidays are really all about."
In Leesburg, VA, local area agency Rubin Insurance is using its marketing expertise to raise awareness and support for the Loudoun Abused Women's Shelter to assist women in the local community facing domestic abuse.
The agency will use its email database and social media channels to publicize the work of the shelter and to help "share the idea throughout our local community that physical abuse in any form is completely unacceptable," says Ronald Rubin, owner and president of Rubin Insurance.
Online reach is also being utilized by Pittsburgh insurance firm Young Asset Protection, which will provide publicity and support to the Helping Hands Ministry which works with other local nonprofit organizations in developing and broadening local outreach programs to increase positive impact.
Meanwhile, in Washington, one insurance agency is focusing on the plight of Cindy Hendrickson, a local mother who wasseriously injured in an auto crash and is facing large medical bills.
"Our hearts and prayers are with the Hendrickson family, and this charity drive will help raise funds for medical expenses so that Cindy can get back on her feet and rejoin her family as soon as possible," says Duane Groth, owner and acting director of Groth Family Insurance.