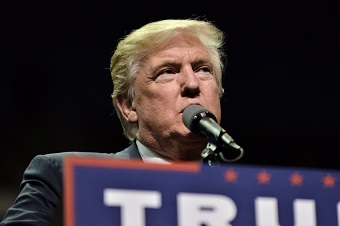 So it happened. Whether you consider it a shock or not, the reality of Donald Trump as President-elect of the United States appears to finally be sinking in and no matter where you stood on his policies he now has the chance to back his words with actions.
And it appears he's not going to wait.
He may not officially take office until January, but Trump has already outlined pieces of his forthcoming healthcare program, which will be of great interest to insurance firms.
In a short, 310-word plan Trump gave brief details on the replacement of the Affordable Care Act that is likely to include health savings accounts and the chance for insurers to sell their health insurance coverage across state lines. It also gives states a role in regulating health insurance and running Medicaid health insurance programs for the poor.
In addition, a Bloomberg report on the document outlines what appears to be an anti-abortion stance as it includes protecting "innocent human life from conception to natural death".
According to the newswire, the document is similar to another blueprint, issued back in March, which included ideas that are popular among a large number of Republicans – such as sending Medicaid funds as block grants to states, allowing insurers to sell across state lines and making tax-free health savings accounts as part of an estate.
In the latest release there was a hint at softening the coverage guarantee for people with pre-existing conditions that exists under the ACA – with the statement that high risk pools would cover those with large medical expenses who have "not maintained continuous coverage".
The potential repeal of ACA could leave people with pre-existing conditions without insurance – it is estimated that the introduction of ACA brought insurance to around 20 million who had previously lacked it. However, there is no certainty of how far a repeal would go or indeed if Trump would choose to retain some of its more popular provisions, including allowing children to stay on their parents' plans until the age of 26.
Related stories:
Trump win could be good news for health insurers says Fitch
Another major insurer says it could quit Obamacare