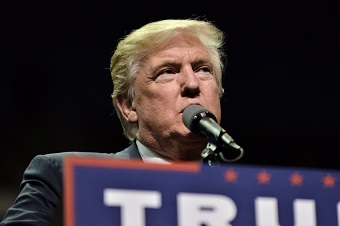 Trump win could be good news for health insurers says Fitch
A repeal of the Affordable Care Act would be "credit positive" for health insurers and have "wide-ranging implications" for the US health insurance market, Fitch Ratings says.
With President Trump and a Republican-controlled congress, Fitch's analysis concludes that if the act is repealed, there will be a positive impact on the insurance industry's ability to be flexible in both product design and pricing.
Fitch says that reducing adverse selection risk in the individual and small group markets that resulted from provisions of the ACA, would particularly benefit insurers currently offering products on the health exchanges, which it notes are more likely to be non-profit insurers.
The report also highlights the insurance industry's ability to adapt to regulatory change and believes that operational changes can be mitigated.
However, the significant uncertainty surrounding any replacement for the ACA means that Fitch's negative outlook for the sector is unlikely to be upgraded in the short-term if it is repealed.   
 
Global reinsurer increases profit, highlights challenges
Global reinsurer Munich Re has reported an increase in its third quarter profit to 684 million Euros (approx. U$746 million) and is on-target to exceed expectations for whole-year profit.
The firm's CFO, Jorg Schneider said that he was now more optimistic about the profit guidance but highlighted issues which remain for the reinsurance sector.
"The environment continues to be challenging. If interest rates remain low, the scope for implementing additional reserve releases will play an even greater role in reinsurance business," he said.
New opportunities are key to the firm's growth with expansion into new areas of reinsurance as well as targeting those existing markets with spare capacity.
"There is significant underinsurance for familiar risks such as natural hazards in those markets. Munich Re is well-positioned to provide financial capacity and expertise in this area," commented Schneider.
 
Luck leads to XL Catlin promotion
Barbara Luck has been promoted to president of the Global Excess Casualty business as XL Catlin.
She is currently chief underwriting officer at the insurer's Global Risk Management business and will take up her new leadership role on December 1, reporting to Joe Tocco, Americas region CEO.
"We're excited to see talented leaders like Barbara step up to new challenges and opportunities. With more than 25 years of insurance underwriting and management experience, Barbara assumes her new role with a proven track record of bringing together multiple lines of insurance business to drive development of innovative, tailored insurance coverage for our primary casualty clients and profitable growth goals for our team" Tocco enthused. 
Luck joined the firm in 2012 from ACE USA and has also worked at Marsh, Zurich and AIG.