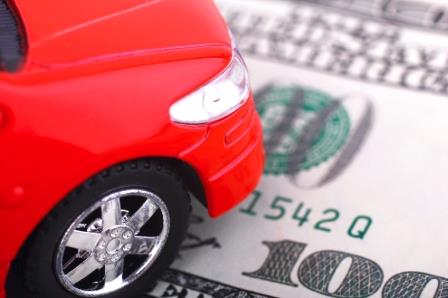 In-car technology has been widely viewed as a cost-saver for drivers – by helping them to avoid accidents and thefts it can, in turn, drive premiums down. Or at least, that is the theory.
Now new research suggests it may not be living up to its billing.
The Zebra, which claims to be the most-visited car insurance comparison marketplace in the USA, reports that drivers that have little or no reward in spite of the proven benefits of the technology.
"Consumers are constantly seeking methods to lower their auto insurance rates. Avoiding crashes and maintaining a clean driving record is absolutely one of the best ways to do that," said Zebra COO Joshua Dziabiak. "But drivers are human. So while we're fortunate that technology exists to help us avoid crashes and stay safer on the roads, shouldn't drivers who seek that help and drive cars with that life-saving technology be rewarded by their auto insurance companies?"
Of nine safety features studied (blind spot warning, driver alertness monitoring, collision preparation systems, lane departure warning, night vision, parking assistance, rear-view cameras, heads-up displays, and electronic stability control), only one – electronic stability control (ESC) – shows any reduction on average national premiums, though it saves just $5 per year. In fact, 17 states show no auto insurance savings at all for any of these safety devices.
This is despite the fact that safety programs and vehicle improvements were cited by the Department of Transportation as a key reason for a fall in traffic fatalities – dropping 25% from 2005 to 2015.
So why aren't insurers discounting safer and more secure cars?
According to a release, there are several potential reasons:
Insurance companies say some of the technology features lack sufficient long-term studies to verify that they would truly lower the risk of a crash.
Even with advanced technology, there is still a lot of room for driver error. Some drivers even deactivate "annoying" features, like lane departure warning.
An anti-theft feature discount would apply only to the comprehensive portion of a premium, and a safety feature discount only to personal injury protection (PIP) or medical coverage, rather than the full premium (and if the driver opts for that coverage).
Insurance companies are taking major losses. Weather, crime, an influx of uninsured drivers, or a number of other factors can cause the number of claims to skyrocket for an insurance company, and (as a business), they might not be able to offer additional discounts to drivers in order to remain financially solvent.
"The silver lining here is that automakers are developing increasingly effective safety and anti-theft technology – and consumers want it," Dziabiak said. "Insurance carriers are often looking for ways to provide discounts to promote safe driving, so we see a great opportunity for them to partner with automakers to share data regarding the impact of these technologies on incidents and claims. Together, they potentially can simplify and speed up the process to improve safety and security and to reward drivers with insurance discounts."
Related stories:
World's first driverless car insurer, on self-driving cars and insurance
How will artificial intelligence change insurance?