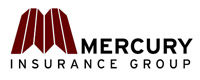 Quick Links

Since opening its doors in 1962, Mercury Insurance has provided comprehensive coverage options ranging from personal auto insurance to homeowners insurance to mechanical breakdown protection. Today Mercury is one of the fastest-growing auto insurers in the nation, with more than 8,500 independent local agents, and is among the leading insurers in California, its birthplace.
Mercury General Group claimed 1.17 percent of the private passenger auto insurance market as of June 2015, the most recent data available from data analyst A.M. Best. That makes Mercury the 15-largest auto insurance carrier among the more than 1,400 tracked by Best.
What would make Mercury Insurance customers switch?
We surveyed more than 4,000 auto insurance customers about how much they would need to save before switching from their insurance companies.

3% of surveyed Mercury Insurance customers say they would never switch auto insurance companies (average of 20 major companies: 10%)
97% said they would switch for savings of $1,000 (average: 90%)
93% would switch for savings of $500 or less (average: 83%)
69% would switch for savings of $250 or less (average: 63%)
15% would switch for savings of $100 or less (average: 30%)
Types of coverage available from Mercury Insurance
Offerings can vary by state.
Auto
Homeowners
Condominium
Renters
Umbrella liability
Mercury Insurance auto insurance discounts
Offerings can vary by state. Some features may be optional.
Good driver discount:  For maintaining a good driving record.
Multi-car discount:  For insuring multiple cars with Mercury.
Multi-policy discount:  For having multiple policies with Mercury, such as auto and home insurance.
Affinity discount:  For participating in certain professional associations.
Anti-theft discount: For your vehicle being equipped with an anti-theft device.
Good student discount: For maintaining good grades in school get a discount of 10 to 15 percent.
Driver education discount:  A discount may be offered for teens who complete a basic driver education course.
Safety features discount:  Savings offered for factory-installed features such as airbags, daytime running lights, and automatic seat belts.
Antilock brake discount:  For having antilock brakes on your vehicle.
VIN etching discount:  Aftermarket window etching of VIN can result in a discount.
Low-mileage discount:  Lower the miles you drive annually and you may be entitled to a discount.
Mercury Insurance claims and contact information
Website: http://www.mercuryinsurance.com/
Claims telephone number: (800) 503-3724
Twitter: @MercuryIns
Facebook: https://www.facebook.com/MercuryInsurance
Mobile app: http://www.mercuryinsurance.com/myaccount/?icid=al:1001
Not all companies/options/discounts available in all states/situations. This description is an example and is subject to change. Verify all details before purchase. Logos, trademarks and service marks are owned by the respective companies represented on this web page.