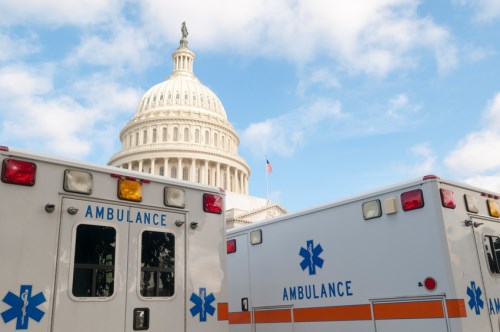 The number of insurance carriers participating in Obamacare exchanges has shrunk significantly for 2017 in Ohio, and health insurance costs are impacting families across the nation, according to the Lt. Gov. of the state.
Mary Taylor, who is also the Ohio Department of Insurance director, told a teleconference last week that the number of companies selling on the exchanges will fall to 11 in 2017, down from 17.
"During 2016, all 88 counties in Ohio had at least four carriers to choose from on the exchange. In 2017, 20 counties will have only one carrier, and another 27 will have only two carriers," she said.
Prior to Obamacare, there were lots of providers to choose from, Taylor said, adding that consumers will feel the pressure in 2017.
In 2016, slightly less than 250,000 Ohioans signed up through the healthcare.gov website, she said, but figures for 2017 enrolments will not be available until the open enrolment period ends Jan. 31.
Taylor suggested that insurance companies may be dropping out due to financial pressures, and because its "not possible for them to keep their heads above water."
"They are losing money on the exchange," she said. "They are finding that the enrolment is not what they expected it to be, and the people who have enrolled are sicker and require more medical expenses than was originally predicted."
Taylor also said that many employers have been struggling with the increasing costs of providing worker health care.
Since 2013 in Ohio's individual market, premiums have gone up by 91%, and in the past year rose by nearly 13%, Taylor said.
"Small business has been impacted dramatically in the cost of providing health insurance to their individual employees," she said. "I've talked to a lot of employers, and they are really struggling with this because they view it as being important to be able to provide health insurance to their employees, but it's getting harder and harder to do that because the cost has gone up so dramatically."
Meanwhile, commissioners for Ohio's Mercer County last week chose to move to a high-deductible health insurance plan with a health savings account to avoid a 24% increase in premiums, the Daily Standard reports, and many of the county's municipalities have faced difficult insurance decisions due to rising costs, with some private companies rumoured to have raised employee contributions as a result.
Related stories:
Healthcare cost a major concern for New Yorkers: survey
Another major insurer says it could quit Obamacare