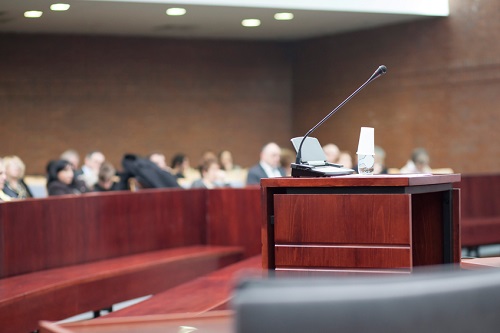 A judge has ruled in favour of health insurer Anthem Blue Cross in a lawsuit over the insurer's move to alter the coverage of 500,000 policyholders' plans so that they will receive no coverage for out-of-network care.
Customers are facing reduced coverage under the new plans, which have been changed into what are known as exclusive provider organizations, or EPOs, throughout much of the state of California for next year.
The insurer issued notices to customers that they would be automatically switched onto plans that paid nothing for care outside the insurer's network, if they did not change to another insurer by December 15, LA Times reports.
The changed coverage, which applies to plans that have been purchased from Anthem or from the state's health insurance exchange, Covered California, will only pay for out-of-network care in an emergency.
Consumer Watchdog group filed a lawsuit in Los Angeles County Superior Court following the notices, which claimed that Anthem did not clearly inform customers of the change and attempted to put a restraining order against the move.
However, on Tuesday, Judge John Shepard Wiley Jr ruled against the order.
An Anthem customer involved in the case, Los Angeles resident Patty Mann, said that her son's healthcare would be affected, because he has to see doctors outside the insurer's network.
Mann said she feels that Anthem is "deceiving the public," highlighting confusing language in the insurer's notices, and voiced concerns that many people will not notice the change of plan until they receive an unexpected medical bill.
A lawyer for Consumer Watchdog, Jerry Flanagan, said the purpose for the suit was to prevent customers from being hurt.
Judge Wiley Jr. said the plaintiffs lacked standing in court for a restraining order because they had not suffered any losses on the policies that begin next year, according to the report.
An Anthem spokesman said the case has no merit, adding: "Anthem Blue Cross is pleased with the court's decision… and based on the facts in the case, we believe the decision is appropriate."
 
The case, which is also seeking damages for customers, will continue.
Related stories:
Broadway producers sue Lloyd's of London
Warren vows to fight Trump 'every step of the way' in dismantling Dodd-Frank