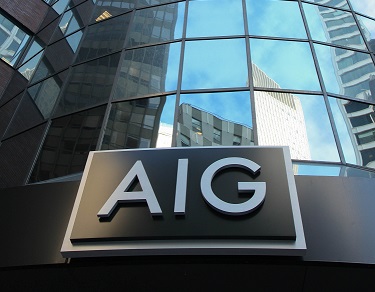 AIG to sell Japanese life unit
American International Group is to sell its Japanese life insurance unit to FWD Group. AIG Fuji Life Insurance Company will become part of Pacific Century Group's insurance business subject to regulatory approval, for an undisclosed sum.
"Like other actions we've taken this year, the sale of AIG Fuji Life makes us a leaner insurer that's better focused on the geographies and segments where we have the critical mass and expertise to provide tremendous value to our clients," said Peter Hancock, President and Chief Executive Officer, AIG.
Hancock added that AIG is committed to growing its personal and commercial lines business in Japan; its non-life insurance business is not part of the deal and remains Japan's largest foreign-owned non-life insurer.
 
Spill Center expands insurance client base
Environment claims management and spill support firm Spill Center is expanding its client base to offer more insureds its speciality offering in the event of environmental claims.
Liberty International Underwriters, Chubb Global and Berkley Custom Insurance are among the insurers joining the new program and join Zurich North America in leveraging Spill Center's resources and expertise.
"Insurers register with Spill Center to offer added value to their customers in the areas of spill response and regulatory reporting. Our program enables them to avoid any delays in getting assistance after environmental releases," explained company founder and president Thomas Moses.
Clients who register with the program through their insurer can access the various resources in the event of an incident and only pay for those services they use.
"Spill Center's resources help insurance companies provide improved communications and faster involvement with insureds. That results in fewer issues with invoice negotiation on the backend," Moses added.
 
Insurtech firms announce partnership
Two insurance technology firms are linking to offer a wider range of insurance products.
Comparision site CoverHound and pay-per-mile insurer Metromile will work closely to offer auto, homeowners, renters, motorcycle and other property and casualty insurance.
"CoverHound and Metromile's business strategies and service-oriented cultures complement each other well," says Keith Moore, CEO of CoverHound. 
Katy Allen, Director of Business Development at Metromile added that the partnership will enable it to offer more than simply auto coverage: "We recognize that our pay-per-mile car insurance customers have insurance needs beyond car insurance, such as homeowner's or renter's insurance, so we're pleased to partner with CoverHound to give our customers access to a broad selection of insurance options.